NOI Puma Lodge
Forget the city and discover the wonders of the mountain
A magical place to rest
All our room with a spectacular view
An oasis within the Andes Mountain
Comfort and tranquility in the middle of nature
Welcome to Noi Puma Lodge
A true refuge in middle of the Andes Mountains
A getaway inspired by landscapes, native forests and original lakes of the Chilean altiplano within our majestic Andes Mountains, NOI Puma Lodge combines the comfort and peace of a mountain retreat with personalized service and hotel boutique facilities in the middle of nature.
After venturing on the mountain's own open road, you arrive at NOI Puma Lodge, which has 24 rooms and 2 apartments, allowing you to enjoy a spectacular view of the Andes Mountains. With a swimming pool, outdoor Hot Tubs, a spectacular Spa, gym, games room, wine cellar and a restaurant that travels through Chile through its preparations, NOI Puma Lodge is a destination in itself.
Our Specials
A mountain hotel at the Andes
A mountain hotel immersed in the Andes Mountains, NOI Puma Lodge fuses the warmth, peace and solitude of a mountain lodge.
With personalized service and thought to take advantage of the environment, NOI Puma Lodge sets the stage for an unforgettable getaway in the mountains, from a romantic night to experience the adrenaline of rock climbing. Let yourself be carried away by adventure.
Explore Specials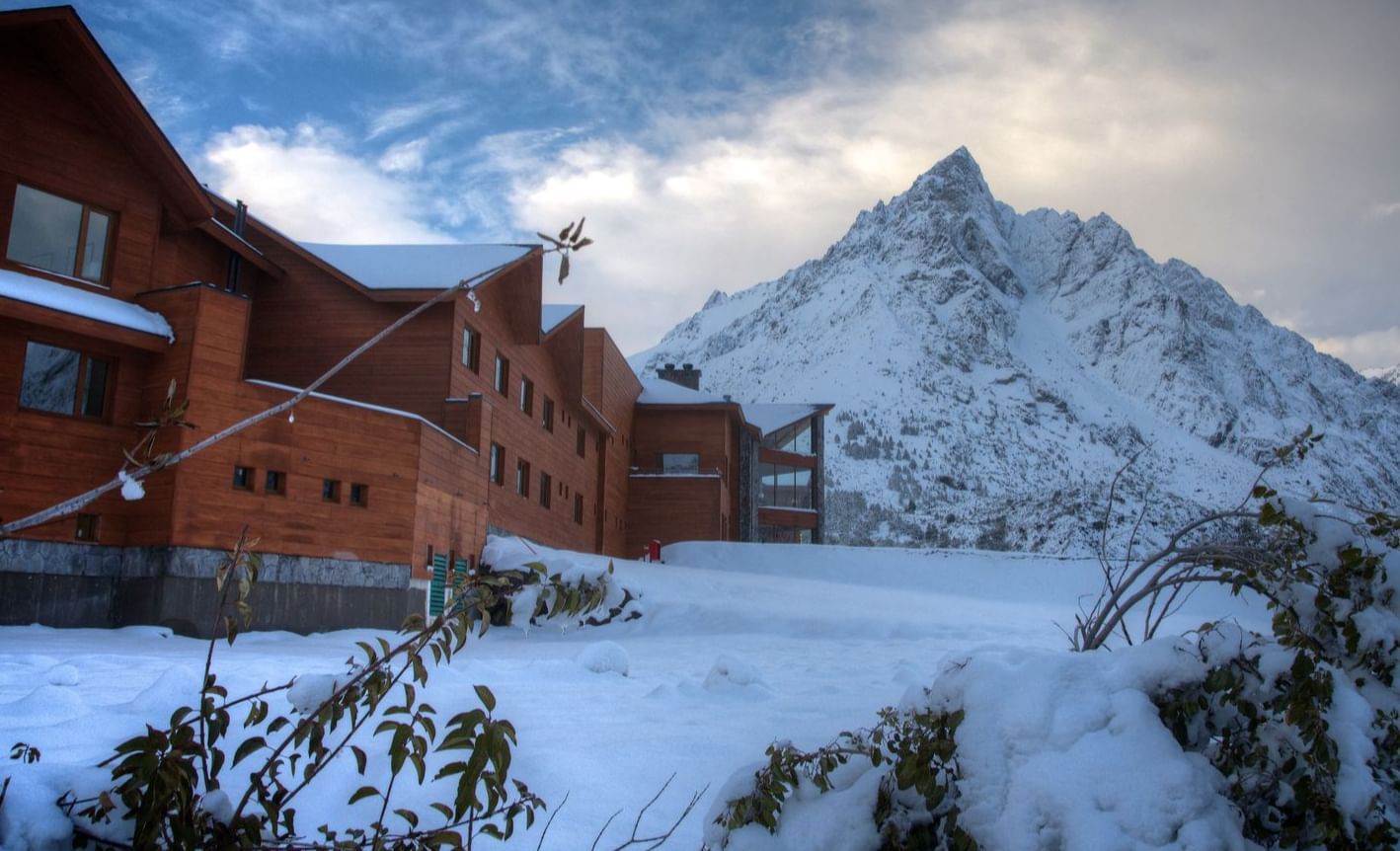 The road is the beginning of your adventure
Discover a rout that few have known
NOI Puma Lodge is located inside the Andes mountain, a remote and virgin place, exposed to sudden climatic changes, that is why we recommend that in preparation for your trip, plan your trips in advance.
To get to NOI Puma Lodge, you must enter through a road that is not paved, so it is essential to travel in tall vehicles and 4X4. In winter time the use of wheel chains is needed for possible snowfalls on the way.
Furthermore, NOI Puma Lodge recommends checking the weather forecasts permanently so that you can plan your trip correctly and avoid further complications on arrival.
Map

opens in a new tab
NOI Puma Lodge
Find Us
Located in the Andes mountain range, between the Río Cipreses National Reserve and the Argentine border, the relaxed lifestyle of the mountains awaits you in a rich casual and rustic elegance enviroment.
Adress:
Fundo Sierra Nevada S/N, Machalí – VI Región, Chile
Phone:
+56 2 2432 6800 / Reservas
+56 2 2941 8175 // +56 2 2941 8176 / NOI Puma Lodge
Mail: