Explore San Pedro De Atacama
Breathtaking natural surroundings and archeological sites
As the lights dim, conversations and laughter can be heard inside several shops and restaurants as they walk the streets. The happiness of being away from civilization is what makes San Pedro a magical place. 13,000 years ago, this wonderful world existed. Within the beautiful land, all natives contributed to the culture of Atacama, which celebrates life through color. It offers good music and expressive dances. Every detail has been maintained for millennia. Today, you are witness to all the wealth that this unforgettable society had to offer.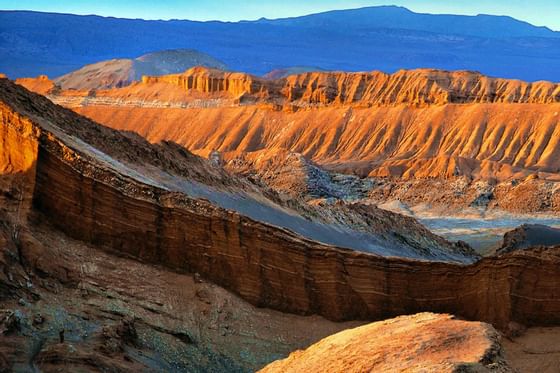 Moon Valley
Located in the middle of the Cordillera de la Sal, the Moon Valley dazzles us with its geological formations. You can go by bicycle or by car to this place, its main attractions: sand dunes, salt caves, Tres Marías and the Central Crater.
Meteorit Museum
The Museum has one of the largest meteorite exhibits found in the Atacama Desert in the world, with around 6,000 pieces. Its exhibition is interactive so you can not only get to know but also touch and feel the rocks shown there.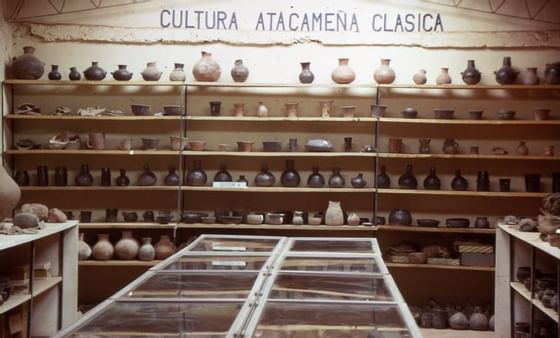 Padre Le Paige Museum
The R. P. Gustavo Le Paige Archaeological Museum is named after the Jesuit Gustavo Le Paige, who dedicated his career to searching, collecting and studying the archaeological objects found in this area.
Ayllu de Catarpe
San Pedro de Atacama is made up of Ayllus, an indigenous word that means "community". The Ayllu de Catarpe is a small community next to San Pedro with an incomparable tourist attraction where its natural architecture in San Pedro, fills this oasis with life.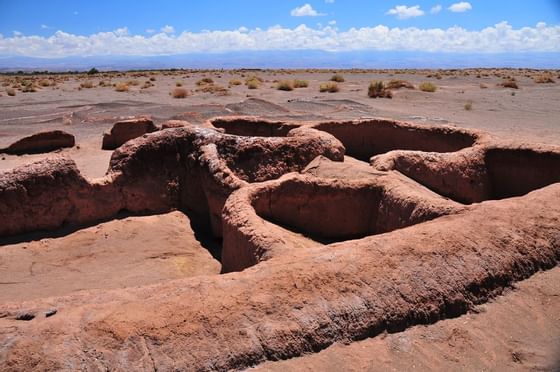 Tulor Village
Being one of the oldest archaeological sites in Northern Chile, it is around 3,000 years old and housed 200 inhabitants. They were built in adobe and clay with a circular vaulted shape.
Pukara de Quitor
The Pukara de Quitor was declared a National Monument in 1982, it is a pre-Inca construction that dates back to the 6th century AD; characteristic of the atacameña culture. Its main function was to offer protection to the surrounding villages.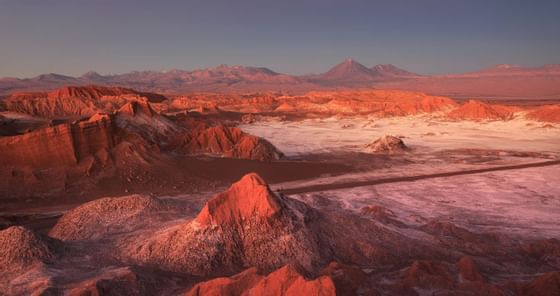 Mars Valley
Also known as the "Valley of Death" due to its lack of vegetation, it owes its main name to its resemblance to the Mars Plant. Its rocky formation of mountains and ravines, as well as its peculiar reddish color, resemble this planet.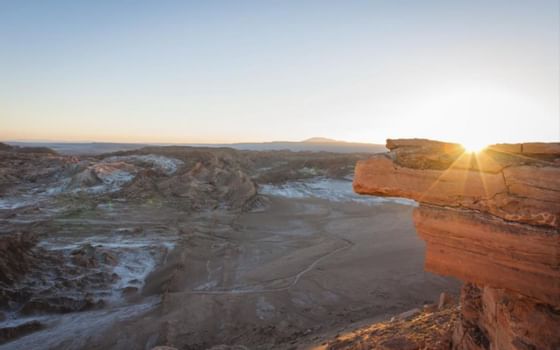 Piedra del Coyote
Also known as the "Mirador de Kari", it is an imposing gorge with stone and sand formations that offers a panoramic view of the Cordillera de la Sal and the San Pedro de Atacama Valley.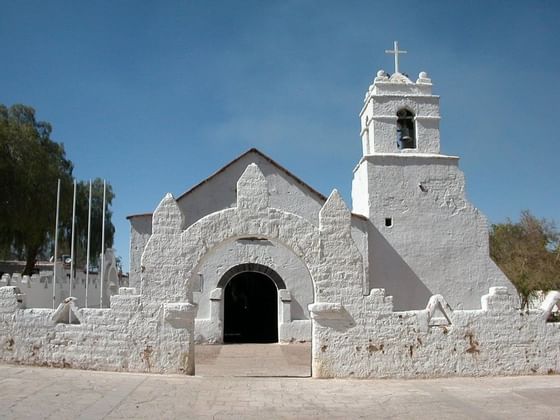 San Pedro de Atacama Church
It was founded in 1557 and declared a Historical Monument in 1951, it is one of the largest and most preserved churches in the area. Its construction is adobe and mud, characteristic material of San Pedro de Atacama, with wood materials from Algarrobo, Chañar and Catus.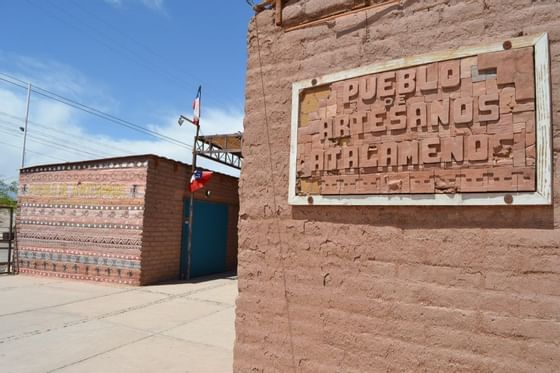 Artisan Town
It is a local market of artisan artists where they expose their products and creations, you can get many items created with materials from the area such as sculptures and ceramics, volcanic stone, copper and bronze metalwork, and animal fabrics of local origin.
HIGH DESERT CLIMATE
Throughout the year, San Pedro de Atacama delivers pleasant daytime temperatures. But large temperature differences exist as the daylight hours transition into the night. No matter the season, it is recommended that guests wear shorts, T-shirts, sunglasses, swimsuits and sunscreen during the day because of the high solar radiation in the desert area. Warm clothes should always be available for the evenings.