A Day on the Estancia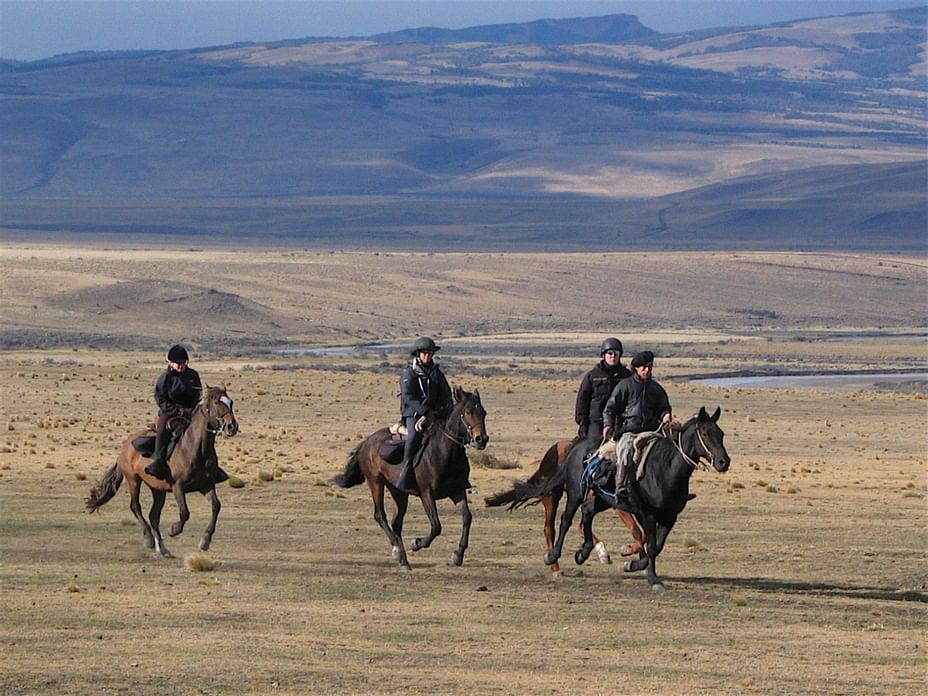 Patagonia is full of ranches, or "estancias," where the traditional ways live on with gauchos, sheep, cattle and beautiful scenery. On this excursion we invite you to spend a whole day on an estancia to experience local life.
You will be taken to Estancia Lazo, which is located on the perimeter of the park and offers lovely views of boats, blue-green lakes and beech forests. A traditional asado lunch of barbequed lamb is provided overlooking the park. After lunch, gauchos lead visitors on a horseback ride through the historic landscape. Those who prefer not to ride horses can choose an alternate two-hour trek.
Duration: Full Day